ProductContent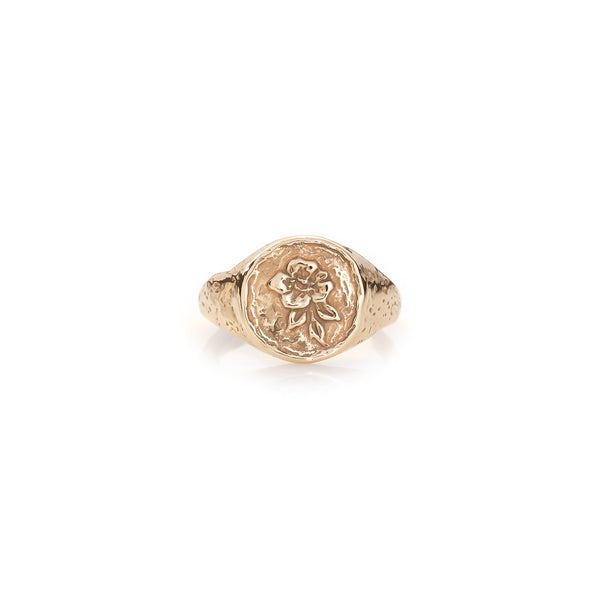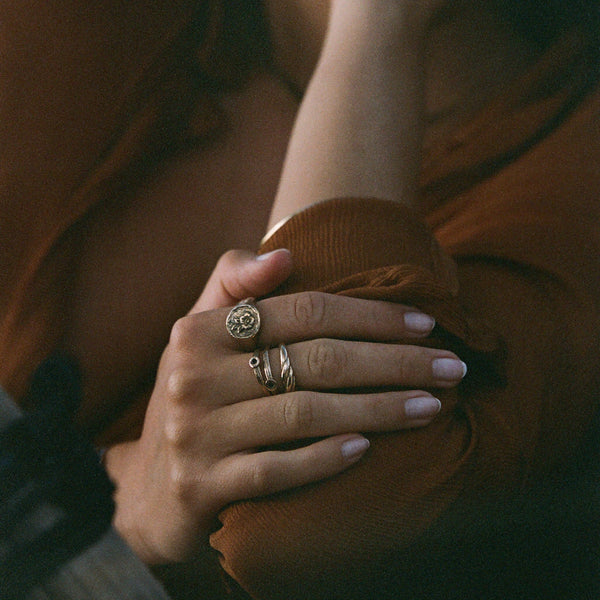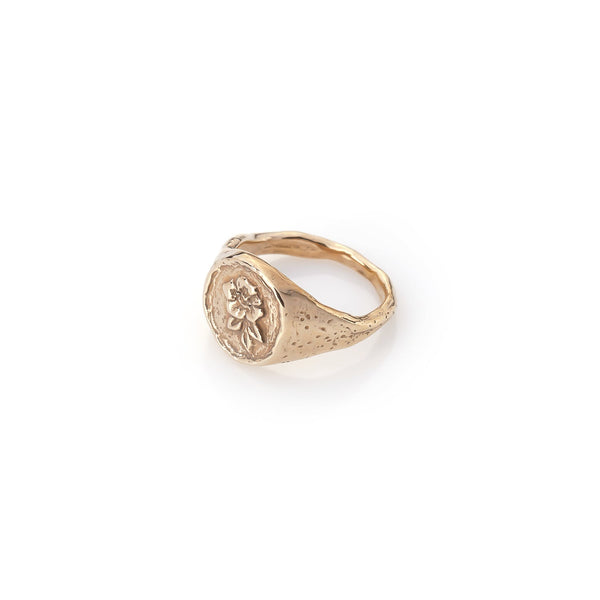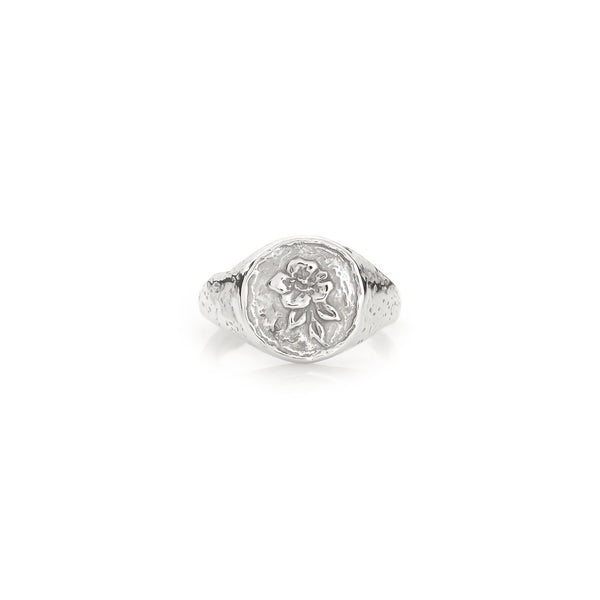 Wild Rose Ring
$ 72.00
You Save:

$ -72.00

(100%)
Wild Rose Ring
$ 72.00
You Save:

$ -72.00

(100%)
Product Description
Description
 Wild Rose | The Path of Beauty.
This botanical signet ring honors the wild mountain rose, a variety that has not been tamed, but instead grows freely in the forests. She graces us with her beauty in spring while nourishing the bees with her sweet nectar. In fall she provides sustenance for the bears as they feed themselves on her highly nutritious rose hips. 
As she cycles each season she remains in service to beauty and the harmonious flow of life around her.
The medicine of the rose works from the heart to bring forth a strength that contains both grace & wisdom. The Rose is an ancient depiction of the feminine mysteries and symbolizes beauty, passion and love, while its thorny stem offers the energies of wisdom and protection. She teaches us to move through the world from a heart centered authenticity while embracing the fullness of our unique beautiful expression, and reminds us to remain in service to the divine feminine aspects of ourselves and all life.
This botanical ring is not only beautiful to wear daily but can also be used as a signet for wax seals to beautify your life even more... 
 DETAILS & SIZE
- Available in bronze, sterling silver, or gold
- Measurement | 15mm at thickest point to 2mm at thinnest
Choose Your Metal
Bronze | Metal of the Ancients
We love bronze for its ancient origins and history in jewelry and adornment. People have been using bronze for jewelry for thousands of years. It is known to enhance generosity and good spirit, prosperity, compassion and a love for beauty. Bronze is a beautiful sturdy metal, making it great for everyday wear, especially for those of us who live a more rough and wild lifestyle.
Silver | Metal of the Moon
Silver is the Lunar metal - connecting us to the energies of the moon. It is known to enhance the inner wisdom and intuitive knowing of the wearer. For more practical purposes, sterling silver is a great option if you have more sensitive skin and want a higher quality & low maintenance metal, or if you just like the look of silver. 
Gold | Stardust
Gold is literally stardust... forged in the explosions of supernovas or colliding neutron stars. It travelled to earth on meteors and debris millions of years ago and has hidden within our lands ever since. Because of this it is a finite precious metal. 10k or 14k Gold is a great option for a more active lifestyle because it is stronger and scratches and bends less than 18k or 24k gold. Gold is a precious metal that should be cared for to maintain its value and beauty.
Customer Reviews
Write a Review
Ask a Question
04/16/2023
Karina

United States
I recommend this product
Wild Rose Ring
My favorite ring. Beautiful design and quality. Everything Catori creates is exquisite.
02/08/2023
juddee' m.

United States
I recommend this product
Beautiful ring!
Loved the gorgeous wild rose ring. Ordered it in bronze, but returned it, and plan to get it in the silver. My hope is to someday get it in the 14k gold.