ProductContent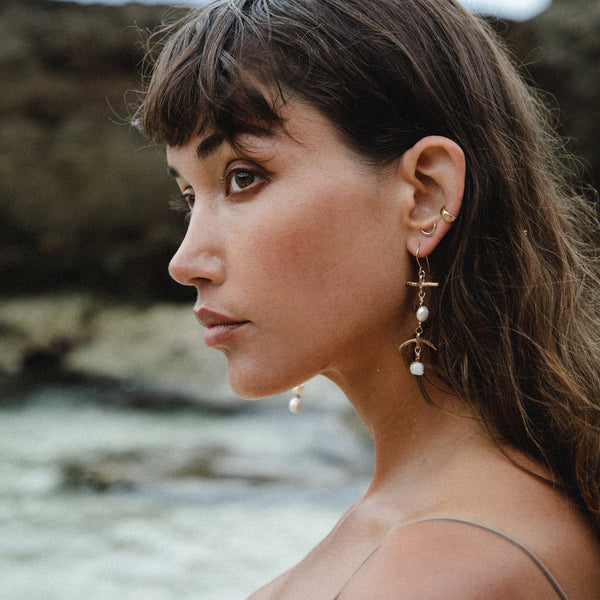 The Dara Earrings
CHF 177.00
You Save:

CHF -177.00

(100%)
The Dara Earrings
CHF 177.00
You Save:

CHF -177.00

(100%)
Product Description
Description
Draping freshwater pearls mingle with hand carved bronze, creating a delightful and timeless pair of asymmetrical chandelier earrings.
Emerging from mysterious depths, the pearl is a symbol of beauty, purity and innocence and is believed to enhance our wisdom and strengthen our intuition. Connected to the moon and water, the pearl evokes a dreamlike quality in waking life, a perfect gem for adorning us with nocturnal beauty.
DETAILS 
   -
Polished Bronze & Freshwater Pearls hung on 18k Gold Fill Hooks
   - Length | Asymmetrical | 6.5cm & 9cm | 2.5" & 3.5"
   - Width | 2cm
   - Weight | 4.2g (Individually)