ProductContent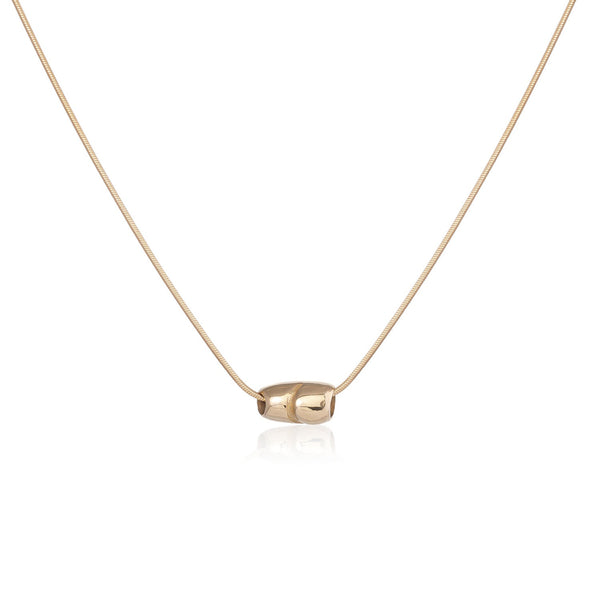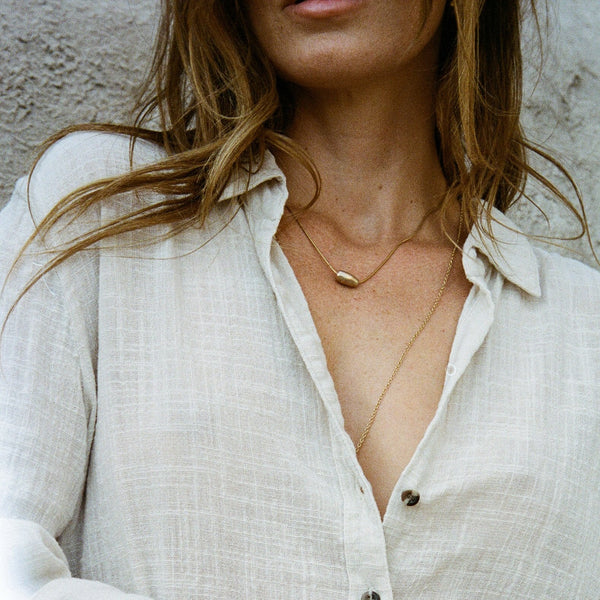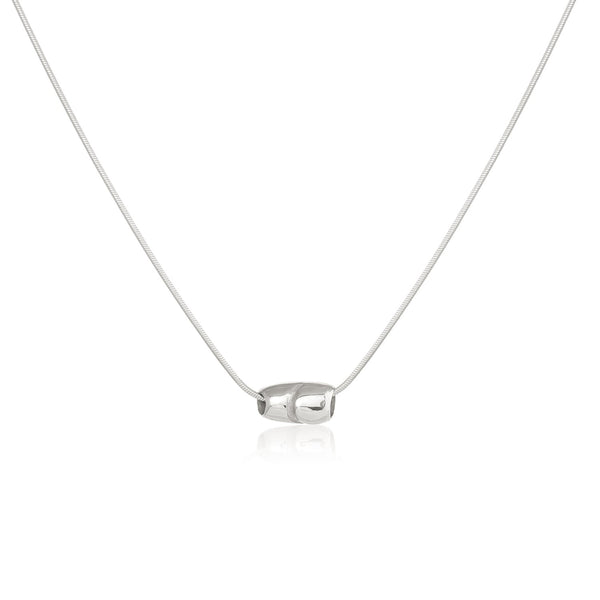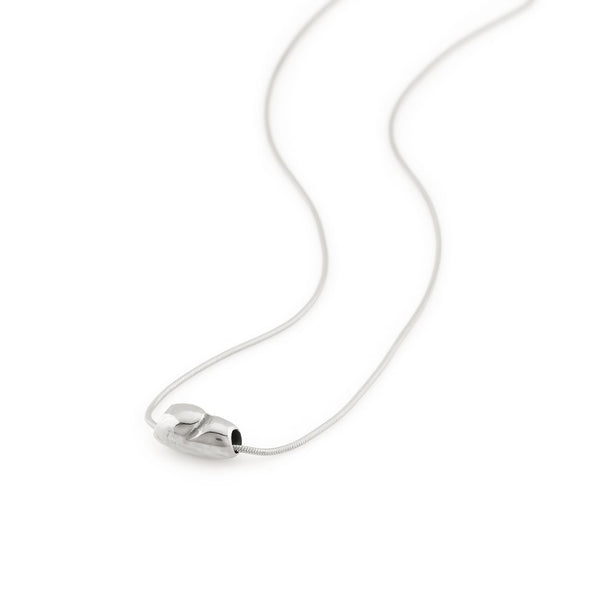 Crescent Stone Necklace
CHF 132.00
You Save:

CHF -132.00

(100%)
Crescent Stone Necklace
CHF 132.00
You Save:

CHF -132.00

(100%)
Product Description
Description
Nature is full of stunning details and her imperfections are what make the world endlessly beautiful. This simple bronze or silver bead is inspired by the little details of nature which are so easily overlooked, but if meditated upon open up a doorway for experiencing a deeper connection with our planet. 
Reminding us to pay attention, to be present and open to receiving the teachings of nature, this bead is a subtle yet potent adornment for everyday life. Worn with a short and elegant chain, it rests between the collarbones flowing with the body. 
Pair with other necklaces for a beautiful wabi sabi look.
DETAILS 
   - Bronze pendant with 18k Gold Vermeil chain or all Sterling Silver 
   - Chain Length | 16" 
Choose Your Metal
Bronze | Metal of the Ancients
We love bronze for its ancient origins and history in jewelry and adornment. People have been using bronze for jewelry for thousands of years. It is known to enhance generosity and good spirit, prosperity, compassion and a love for beauty. Bronze is a beautiful sturdy metal, making it great for everyday wear, especially for those of us who live a more rough and wild lifestyle.
Silver | Metal of the Moon
Silver is the Lunar metal - connecting us to the energies of the moon. It is known to enhance the inner wisdom and intuitive knowing of the wearer. For more practical purposes, sterling silver is a great option if you have more sensitive skin and want a higher quality & low maintenance metal, or if you just like the look of silver. 
Gold | Stardust
Gold is literally stardust... forged in the explosions of supernovas or colliding neutron stars. It travelled to earth on meteors and debris millions of years ago and has hidden within our lands ever since. Because of this it is a finite precious metal. 10k or 14k Gold is a great option for a more active lifestyle because it is stronger and scratches and bends less than 18k or 24k gold. Gold is a precious metal that should be cared for to maintain its value and beauty.
Customer Reviews
100
reviewers would recommend this product
Write a Review
Ask a Question
I recommend this product
5 stars all the way
This shop has incredible designs and exceptional customer service. This necklace is lovely. So soft and sweet. The snake chain is silky and a beautiful color to complement the bronze bead. I wish it came in 18 inch but I am using an extender. Can't recommend it enough.
01/10/2022
Erin C.

Canada
Lovely, but Consider Customs Fees if Ordering Outside of the US
I love my necklace, it is lovely. As a Canadian I got dinged for $27 customs duty however, which is a large percentage of the cost of the necklace and had I known, may not have ordered. Something for Canadians to be aware of.