ProductContent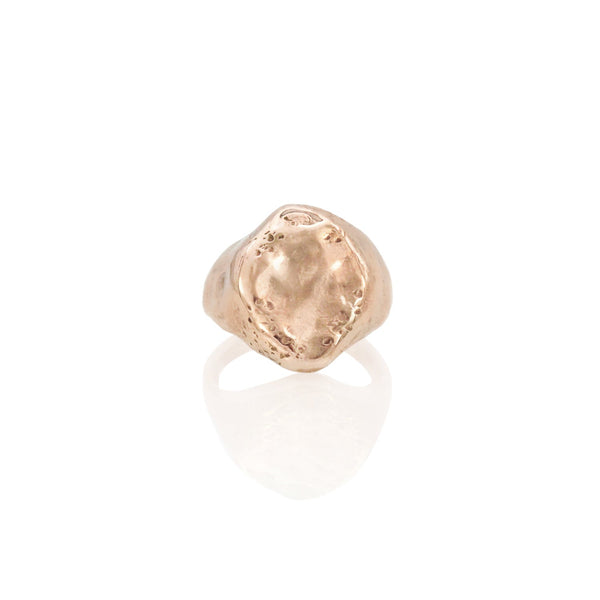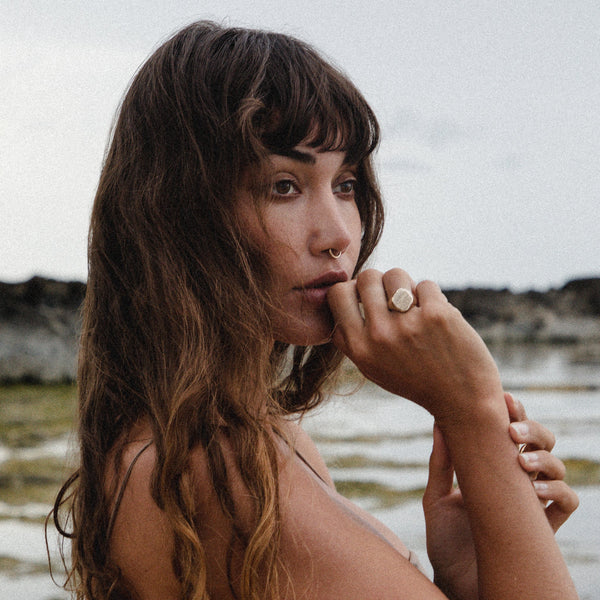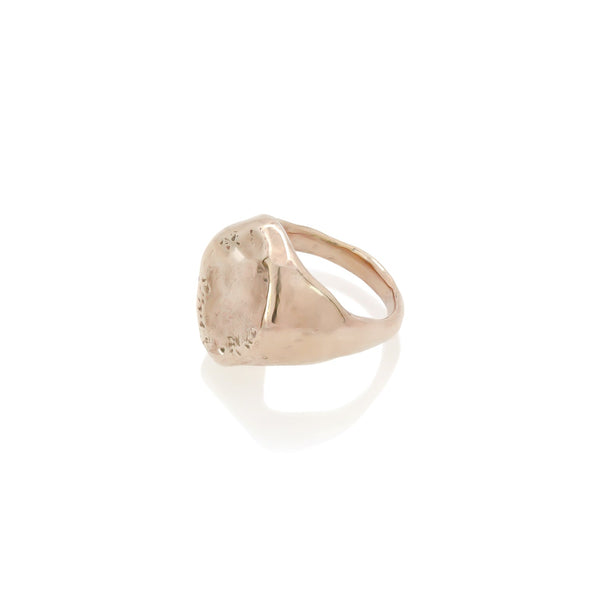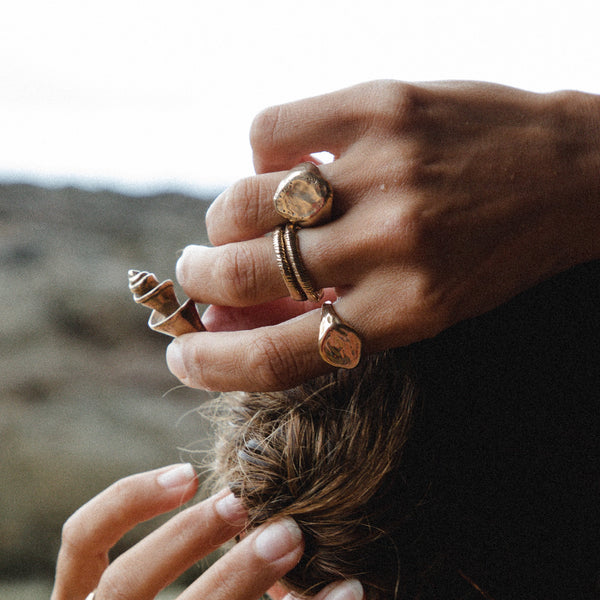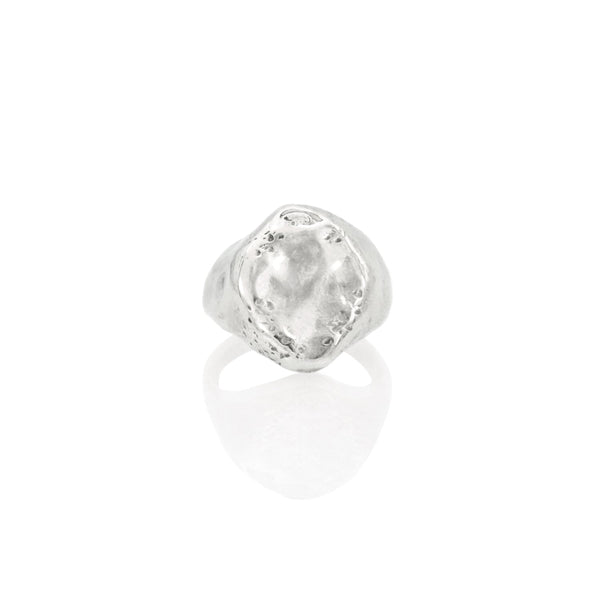 Heritage Signet Ring
$ 118.00
You Save:

$ -118.00

(100%)
Heritage Signet Ring
$ 118.00
You Save:

$ -118.00

(100%)
Product Description
Description
We love the heritage signet ring for its organic form and rustic feeling...  as though it's been ever so slowly shaped and weathered by waves of time. 

This piece creates a beautiful yet subtle statement and can be worn beautiful on any finger. 
DETAILS & SIZE
- Available in polished bronze, sterling silver or gold
- Measurement | 14mm x 18mm on the face & 6mm to 3mm wide on the band
Choose Your Metal
Bronze | Metal of the Ancients
We love bronze for its ancient origins and history in jewelry and adornment. People have been using bronze for jewelry for thousands of years. It is known to enhance generosity and good spirit, prosperity, compassion and a love for beauty. Bronze is a beautiful sturdy metal, making it great for everyday wear, especially for those of us who live a more rough and wild lifestyle.
Silver | Metal of the Moon
Silver is the Lunar metal - connecting us to the energies of the moon. It is known to enhance the inner wisdom and intuitive knowing of the wearer. For more practical purposes, sterling silver is a great option if you have more sensitive skin and want a higher quality & low maintenance metal, or if you just like the look of silver. 
Gold | Stardust
Gold is literally stardust... forged in the explosions of supernovas or colliding neutron stars. It travelled to earth on meteors and debris millions of years ago and has hidden within our lands ever since. Because of this it is a finite precious metal. 10k or 14k Gold is a great option for a more active lifestyle because it is stronger and scratches and bends less than 18k or 24k gold. Gold is a precious metal that should be cared for to maintain its value and beauty.