ProductContent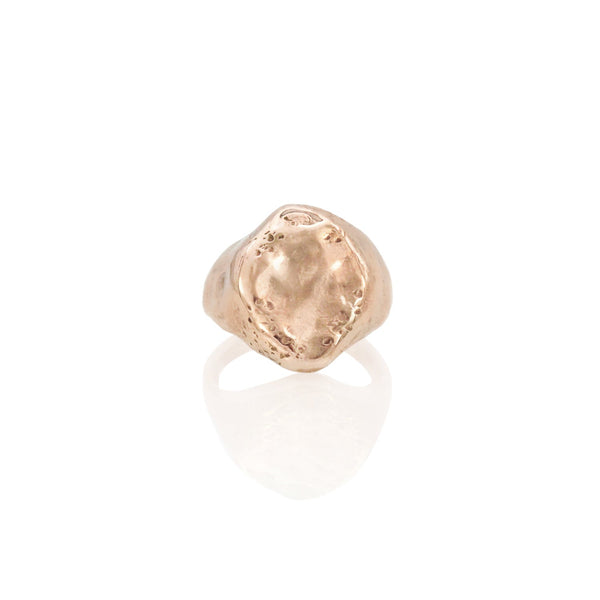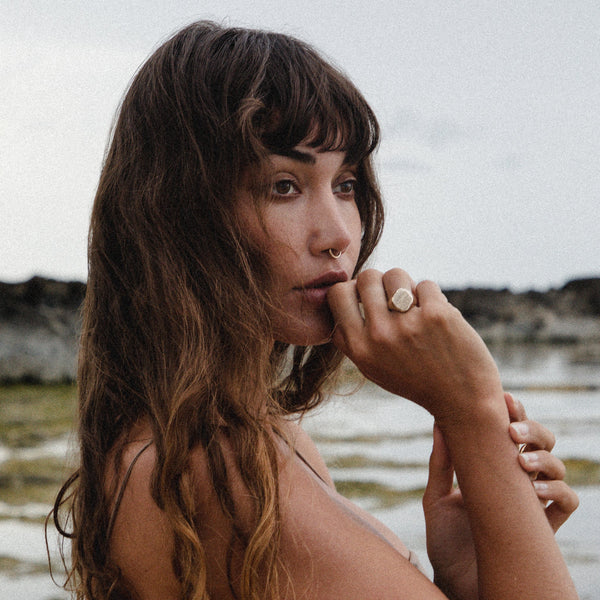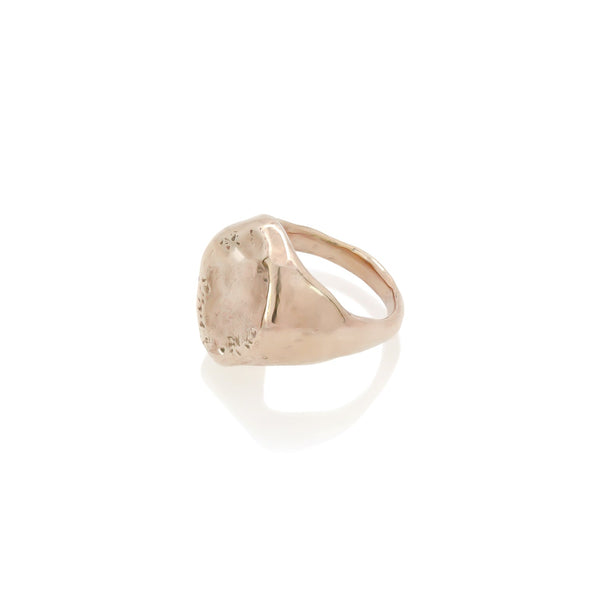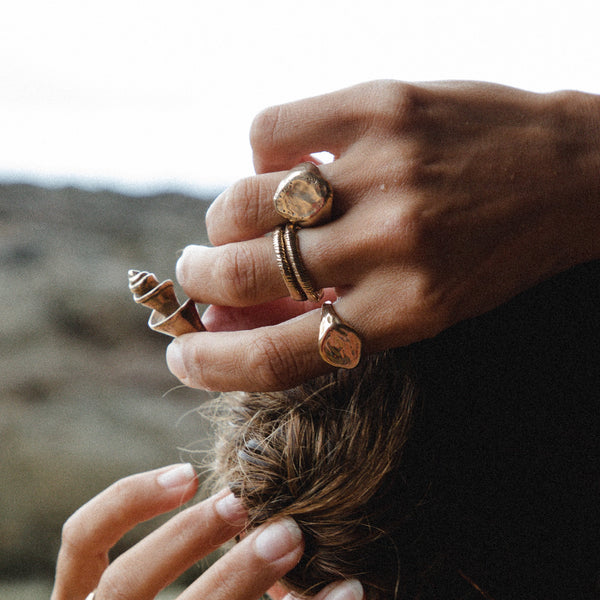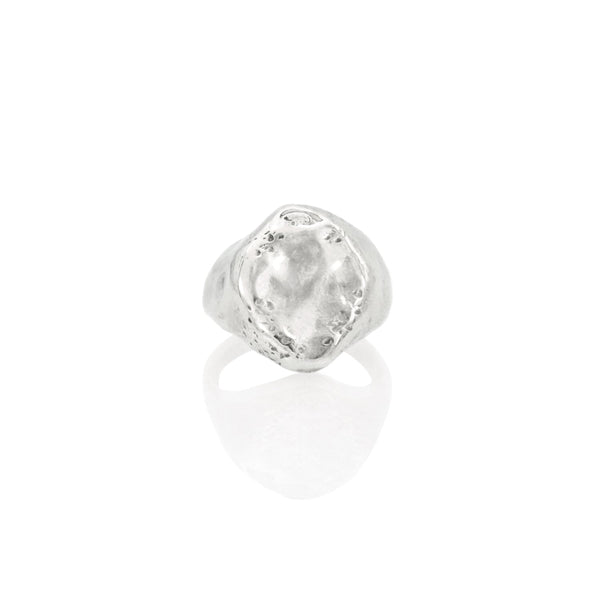 Heritage Signet Ring
$ 118.00
You Save:

$ -118.00

(100%)
Heritage Signet Ring
$ 118.00
You Save:

$ -118.00

(100%)
Product Description
Description
Weathered and polished like ancient stone slowly shaped by millenia of rolling waves, our Heritage Signet Ring is an ode to the artistry of time.  
Beautiful, yet subtle, this wabi-sabi, softly indented ring invites fingers to explore its dappled surface. A perfect meditation or worry stone, welcome tidal rhythms into your daily practice.
This ring becomes an amulet inviting time to work itself upon us, softening our harder edges, reminding us of the beauty in gentle imperfection.
DETAILS & SIZE
- Available in polished bronze, sterling silver or gold
- Measurement | 14mm x 18mm on the face & 6mm to 3mm wide on the band