ProductContent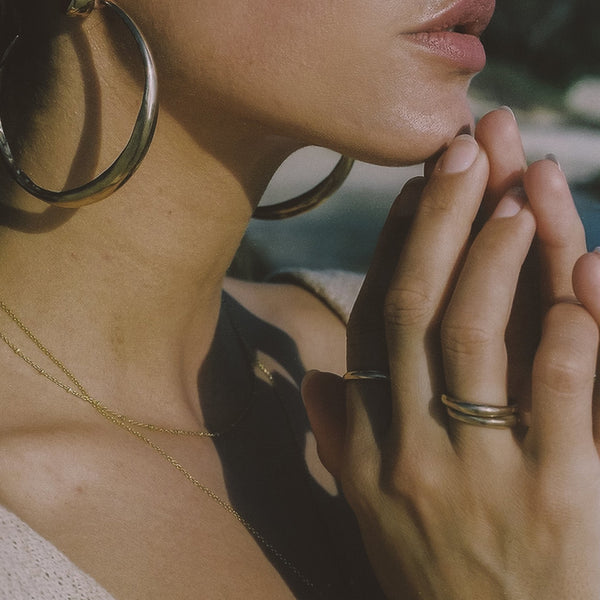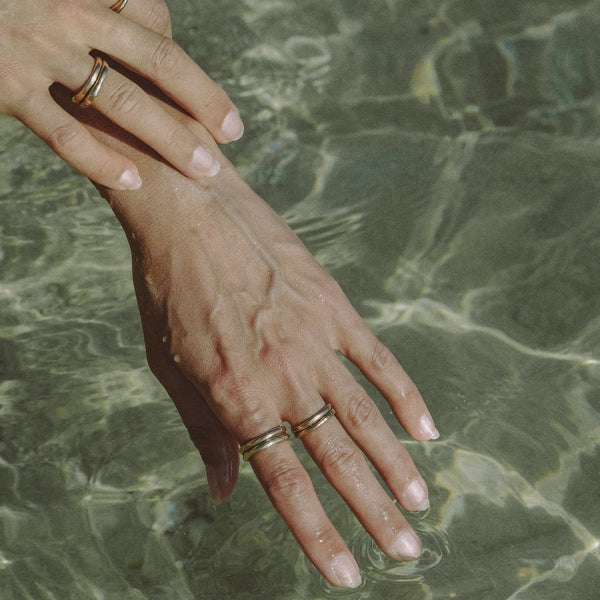 Wabi Ring
$ 68.00
You Save:

$ -68.00

(100%)
Wabi Ring
$ 68.00
You Save:

$ -68.00

(100%)
Product Description
Description
The Japanese philosophy of Wabi-Sabi finds beauty and balance in forms that are imperfect and impermanent. It elevates the natural cycle of life, seeking harmony in change. Before finishing a piece of pottery, woodwork or jewelry, master makers will leave an indentation or mark to emphasize the beauty of that which is irregular, taking instruction from Mother Nature, whose majesty arises from infinite variation.
This ring is made with the Wabi sentiment. Relishing imperfection, its contours undulate like the journey of life, reminding us of the harmony of imperfection.
Organically shaped and hand polished. 
This ring can be worn alone or stacked with others to create an imperfect balance.
DETAILS & SIZE
- Available in bronze, sterling silver, or gold
- Measurement | 4mm at the thickest and 2mm at the thinnest