ProductContent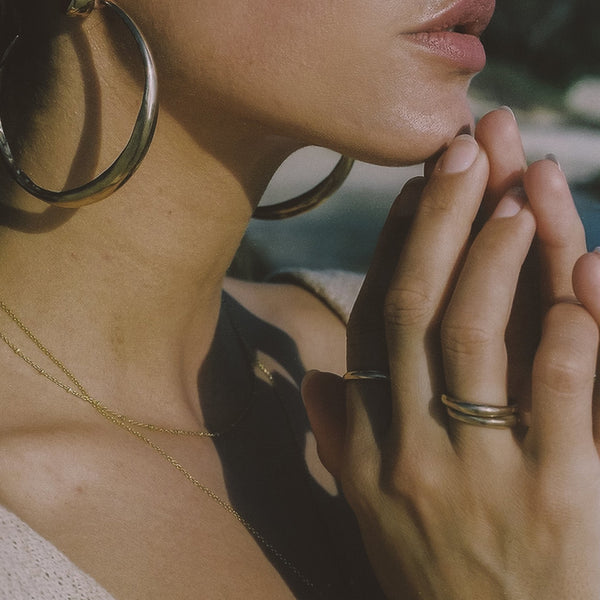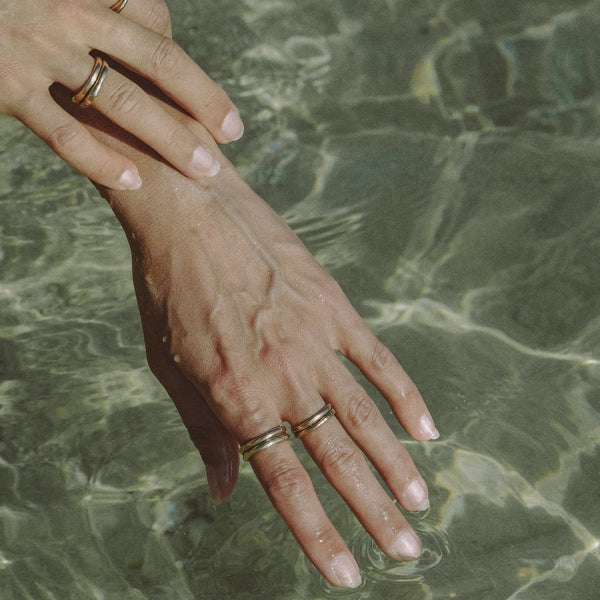 Wabi Ring
$ 68.00
You Save:

$ -68.00

(100%)
Wabi Ring
$ 68.00
You Save:

$ -68.00

(100%)
Product Description
Description
The Japanese philosophy of Wabi-Sabi finds beauty and balance in forms that are imperfect and impermanent. It elevates the natural cycle of life, seeking harmony in change. Before finishing a piece of pottery, woodwork or jewelry, master makers will leave an indentation or mark to emphasize the beauty of that which is irregular, taking instruction from Mother Nature, whose majesty arises from infinite variation.
This ring is made with the Wabi sentiment. Relishing imperfection, its contours undulate like the journey of life, reminding us of the harmony of imperfection.
Organically shaped and hand polished. 
This ring can be worn alone or stacked with others to create an imperfect balance.
DETAILS & SIZE
- Available in bronze, sterling silver, or gold
- Measurement | 4mm at the thickest and 2mm at the thinnest
Choose Your Metal
Bronze | Metal of the Ancients
We love bronze for its ancient origins and history in jewelry and adornment. People have been using bronze for jewelry for thousands of years. It is known to enhance generosity and good spirit, prosperity, compassion and a love for beauty. Bronze is a beautiful sturdy metal, making it great for everyday wear, especially for those of us who live a more rough and wild lifestyle.
Silver | Metal of the Moon
Silver is the Lunar metal - connecting us to the energies of the moon. It is known to enhance the inner wisdom and intuitive knowing of the wearer. For more practical purposes, sterling silver is a great option if you have more sensitive skin and want a higher quality & low maintenance metal, or if you just like the look of silver. 
Gold | Stardust
Gold is literally stardust... forged in the explosions of supernovas or colliding neutron stars. It travelled to earth on meteors and debris millions of years ago and has hidden within our lands ever since. Because of this it is a finite precious metal. 10k or 14k Gold is a great option for a more active lifestyle because it is stronger and scratches and bends less than 18k or 24k gold. Gold is a precious metal that should be cared for to maintain its value and beauty.
Customer Reviews
Write a Review
Ask a Question
01/26/2021
Brook A.

United States
Best Company Ever
This ring was gorgeous, just the wrong size, and I have never had such a helpful customer service experience in getting it swapped. Great craftsmanship, helpful and kind support.
08/25/2023
Sonja D.

United States