ProductContent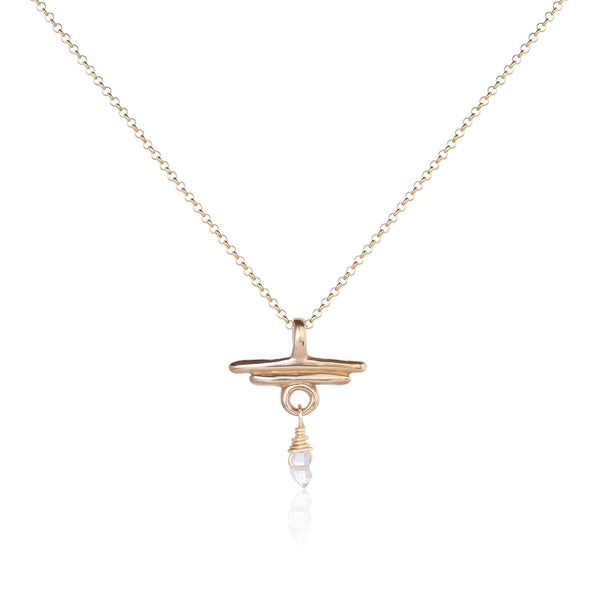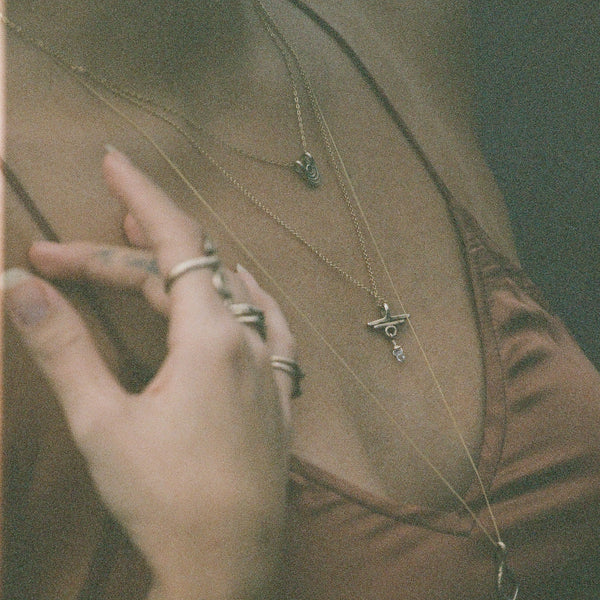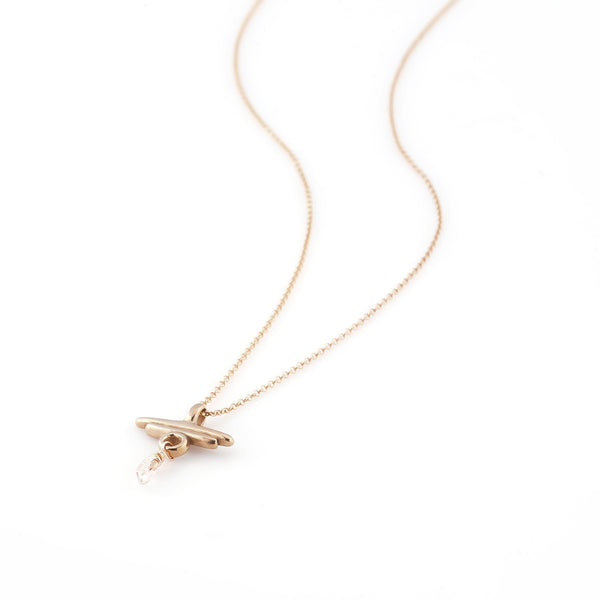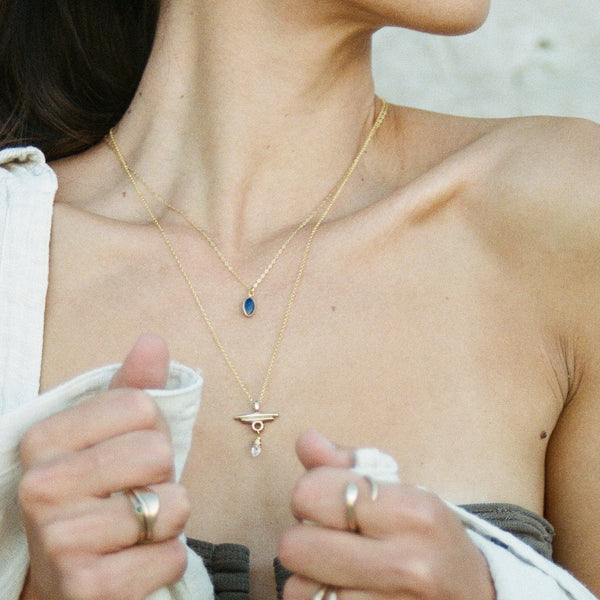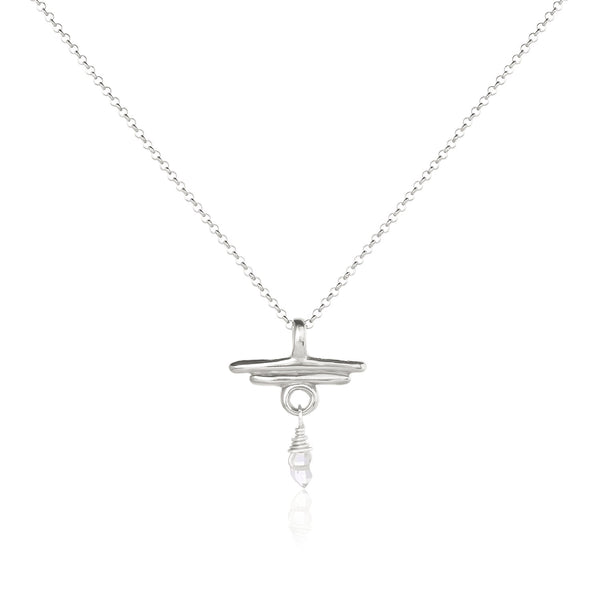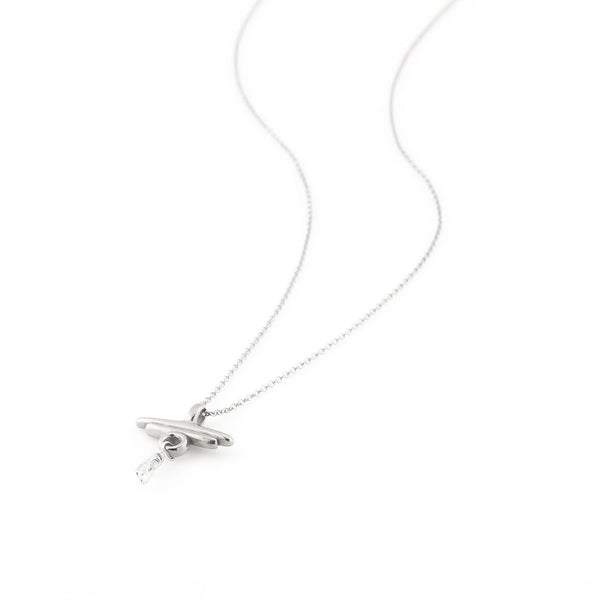 Temple Necklace
CHF 118.00
You Save:

CHF -118.00

(100%)
Temple Necklace
CHF 118.00
You Save:

CHF -118.00

(100%)
Product Description
Description
 "Your body is a temple of the Holy Spirit within you"
Reminding us of the sacred space we all carry within, the Temple Necklace is a personal talisman for self care, belief and worthiness. 
Inspired by devotional spaces found throughout the world, this striking pendant combines universal symbols of spiritual journeying. Carrying the magic of the circle, the steps to enlightenment and an alchemical stone, it points in the four directions bringing the equilibrium of the elements, the seasons and the cosmos.
Accented with a raw Herkimer Diamond, the Temple Necklace is supported by the balancing qualities of this special stone, which is known to protect against negativity and amplify our own spiritual energy.
A beguiling statement piece, wear this necklace to honor your body temple.
 DETAILS 
   - Bronze pendant on 22k Gold Vermeil or Sterling Silver chain 
   - Chain Length | Adjustable 16" - 22" 
   - Stone | Herkimer Diamond
   - Please note: stones are natural and vary slightly in size