ProductContent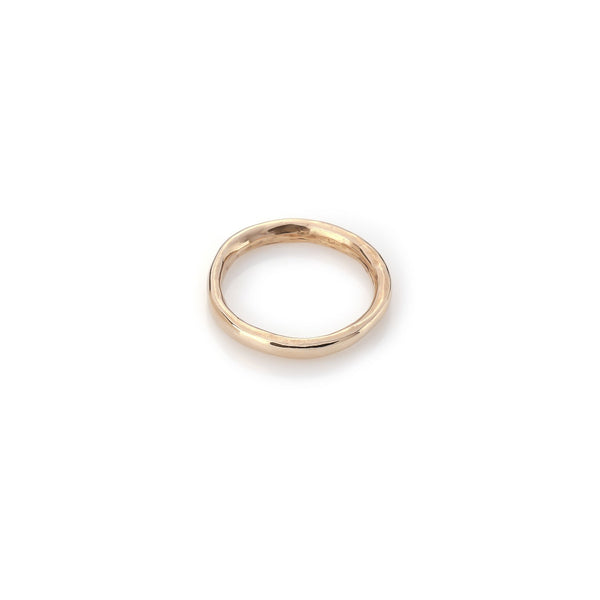 Mist Ring
CHF 53.00
You Save:

CHF -53.00

(100%)
Mist Ring
CHF 53.00
You Save:

CHF -53.00

(100%)
Product Description
Description
Within art and spiritual practices, mist is often used as a metaphor for revelation and transcendence. Calling us into the unknown, mist beckons us into trusting our intuition, following the path to clarity and openness that awaits beyond.
Created with intentional imperfection, the mist ring rises and falls in an endless circle, reminding us to trust our paths. Light as a breath, wear this best selling & classically elegant ring alone or stack with others like the rings of a mighty tree in a misty forest.
DETAILS & SIZE

- Available in bronze, sterling silver, or gold
- Measurement | 2mm thick band
Choose Your Metal
Bronze | Metal of the Ancients
We love bronze for its ancient origins and history in jewelry and adornment. People have been using bronze for jewelry for thousands of years. It is known to enhance generosity and good spirit, prosperity, compassion and a love for beauty. Bronze is a beautiful sturdy metal, making it great for everyday wear, especially for those of us who live a more rough and wild lifestyle.
Silver | Metal of the Moon
Silver is the Lunar metal - connecting us to the energies of the moon. It is known to enhance the inner wisdom and intuitive knowing of the wearer. For more practical purposes, sterling silver is a great option if you have more sensitive skin and want a higher quality & low maintenance metal, or if you just like the look of silver. 
Gold | Stardust
Gold is literally stardust... forged in the explosions of supernovas or colliding neutron stars. It travelled to earth on meteors and debris millions of years ago and has hidden within our lands ever since. Because of this it is a finite precious metal. 10k or 14k Gold is a great option for a more active lifestyle because it is stronger and scratches and bends less than 18k or 24k gold. Gold is a precious metal that should be cared for to maintain its value and beauty.
Customer Reviews
96
reviewers would recommend this product
Write a Review
Ask a Question
02/04/2021
Stephanie R.

United States
The perfect ring
This ring is simple, elegant and timeless. It pairs with any outfit and any jewelry. It's the perfect shape and size and made with great craftsmanship.
11/09/2020
Sarah T.

United States
Beautifully handcrafted jewelry
This is the second order I've received from Catori. I also purchased the bangles. Both the rings and the bracelets are beautifully made with handcrafted details and gorgeous metals. I love them and can't wait to add to my collection.