ProductContent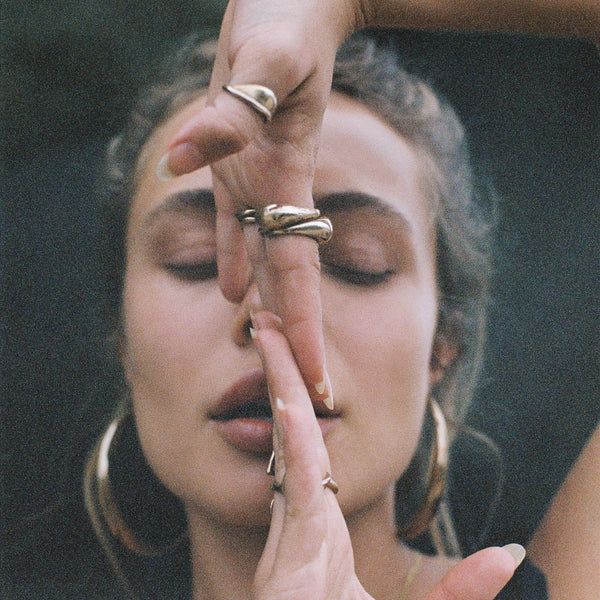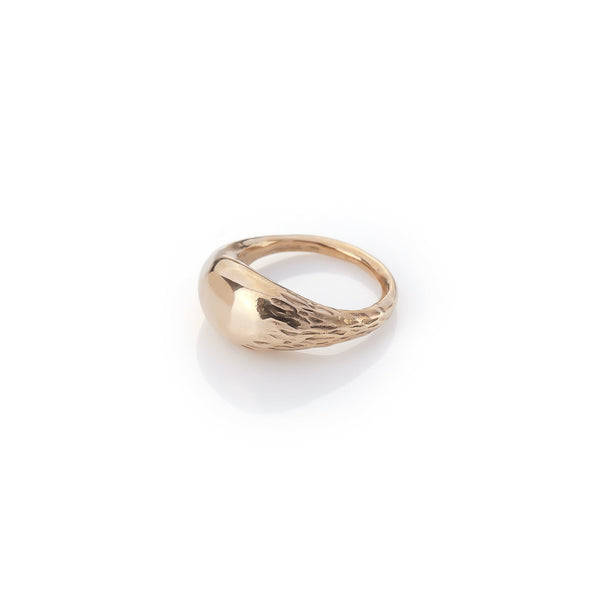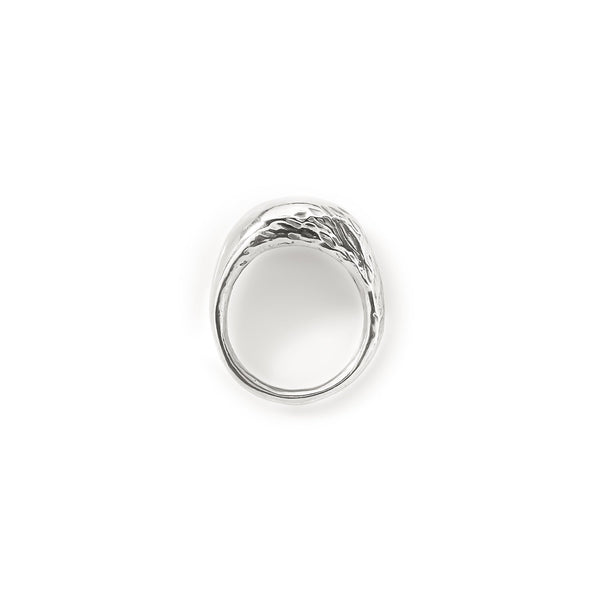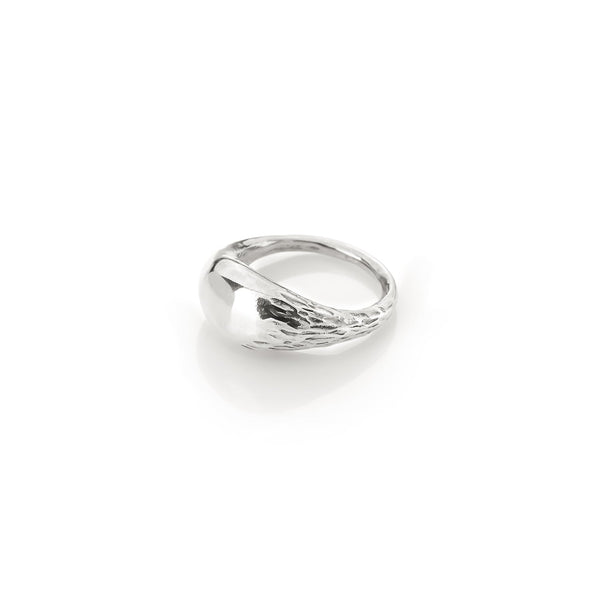 Aurora Ring
$ 98.00
You Save:

$ -98.00

(100%)
Aurora Ring
$ 98.00
You Save:

$ -98.00

(100%)
Product Description
Description
Gracefully transforming like the ethereal skies of the aurora borealis, this simple, elegant statement ring moves from textured detail to a smooth open finish. The Latin word for 'dawn', Aurora conjures the hope of a new day and the clarity of awakening.
Beautifully polished, this ring swells to catch reflections of nature. Wear alone or stack with other pieces to make patterns that evoke the changing skies at the poles of Earth.
DETAILS & SIZE
- Available in bronze, sterling silver, or gold
- Measurement | 15 mm at the thickest point to 4 mm at the thinnest
Choose Your Metal
Bronze | Metal of the Ancients
We love bronze for its ancient origins and history in jewelry and adornment. People have been using bronze for jewelry for thousands of years. It is known to enhance generosity and good spirit, prosperity, compassion and a love for beauty. Bronze is a beautiful sturdy metal, making it great for everyday wear, especially for those of us who live a more rough and wild lifestyle.
Silver | Metal of the Moon
Silver is the Lunar metal - connecting us to the energies of the moon. It is known to enhance the inner wisdom and intuitive knowing of the wearer. For more practical purposes, sterling silver is a great option if you have more sensitive skin and want a higher quality & low maintenance metal, or if you just like the look of silver. 
Gold | Stardust
Gold is literally stardust... forged in the explosions of supernovas or colliding neutron stars. It travelled to earth on meteors and debris millions of years ago and has hidden within our lands ever since. Because of this it is a finite precious metal. 10k or 14k Gold is a great option for a more active lifestyle because it is stronger and scratches and bends less than 18k or 24k gold. Gold is a precious metal that should be cared for to maintain its value and beauty.
Customer Reviews
Write a Review
Ask a Question
03/24/2022
karen A.

United States
Love this ring!
This ring has so much more "personality" than the numerous plain "dome" rings that are popular. I love the "etching" and the thick band. It is weighty without being clunky. I stacked it on top of the Mist ring.
03/21/2022
Aishah M.

United States
So earthy and organic…enchanting!!
I can't take my eyes of this ring…it's everything I wanted and more…I already bought another!!
03/08/2022
Tina L.

Canada
Aurora Ring
I've admired this ring for quite a while. I was concerned it might be heavy. Delightedly it was not! It feels great to wear every day and I love it.
02/24/2022
Mathieu L.

United States
Love It!
Fantastic! I bought this ring for my wife and matched it with the Terra Cuff and they are beautiful! We both love the jewelry by Catori. We have a few different pieces and they are all so eye-catching.
02/07/2022
Kathleen B.

Canada
Love this ring!
I love the weight and feel of this ring. It's beautiful in person, and I wear it almost everyday!
01/21/2022
Larissa B.

United States
Favorite
This ring is my favorite from Catori. I love it so much I bought two.
Hi Larissa, Thank you so much for your sweet review! We are really grateful for your support and we are really happy that you are happy with your purchase :) Wishing you a really beautiful day, Olive
01/16/2022
Sara I.

United States
Simple yet elegant
I love this ring. It is beautifully made. It is a simple design and at the same time very elegant and flattering.
01/12/2022
Lisa R.

United States
Beautiful Ring!
Great statement ring! I was on the fence on ordering wondering if it would look too large on my fingers. It's perfect and one of my favorites. I get compliments all the time.
01/12/2022
Aylee C.

United States
Aurora Ring
This ring is gorgeous and so sculptural!
01/10/2022
Larissa B.

United States
Love ittt
I really like the bronze color, it looks and feels like quality. This ring is so beautiful I want to get another!