ProductContent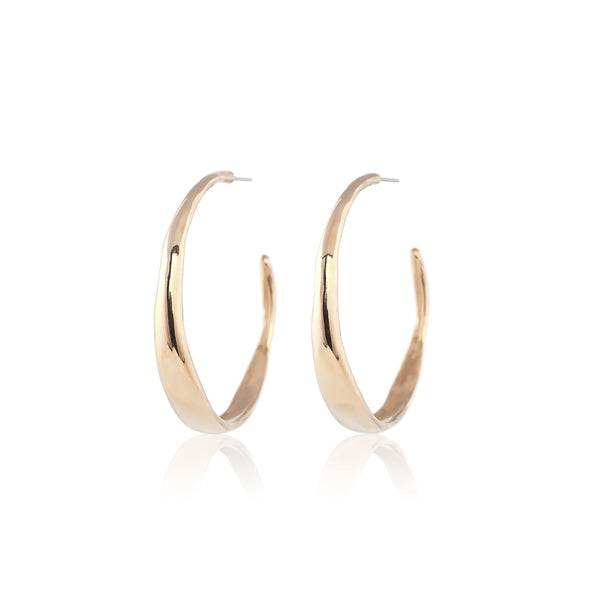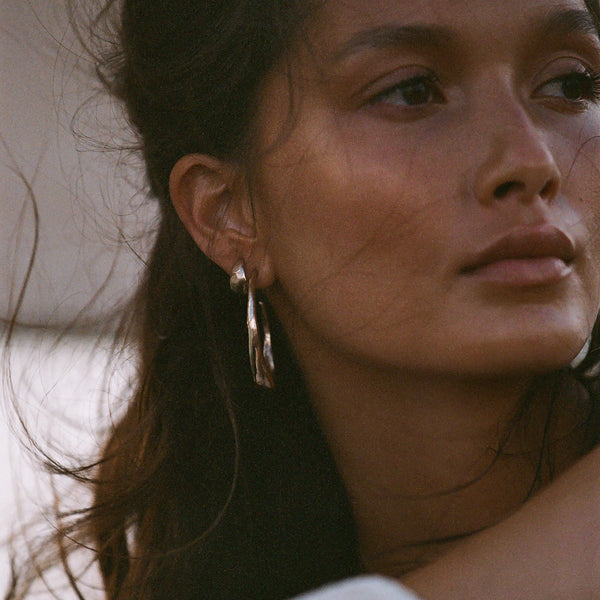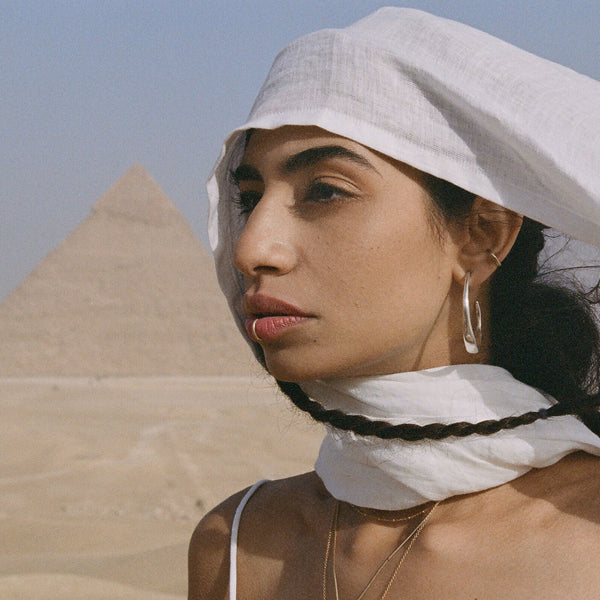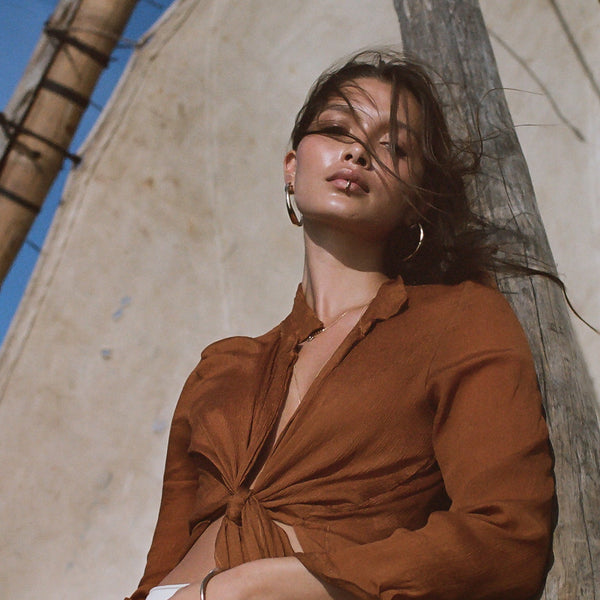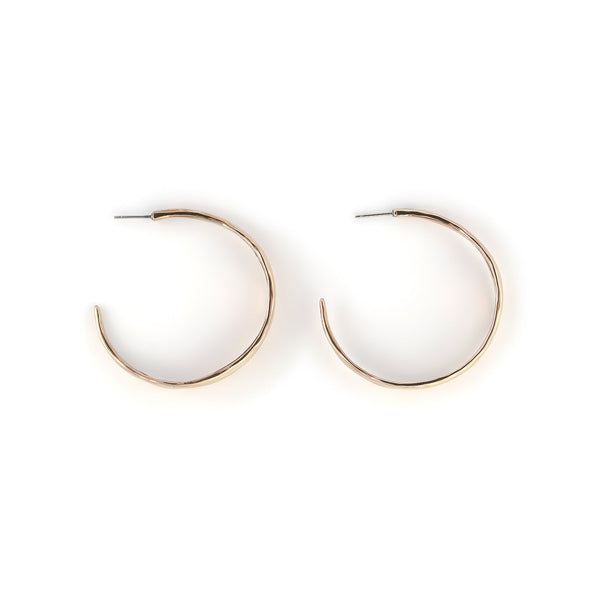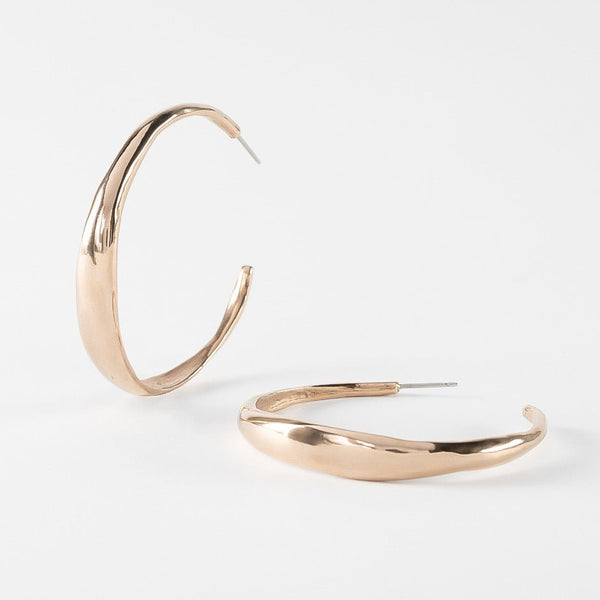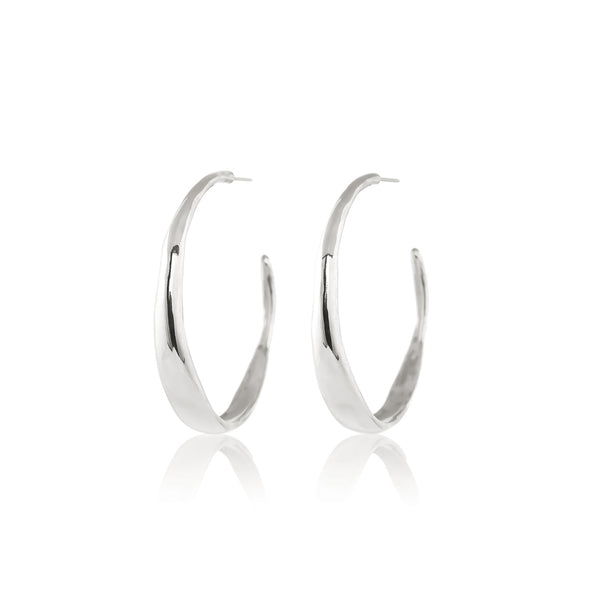 La Mer Hoops
$ 142.00
You Save:

$ -142.00

(100%)
La Mer Hoops
$ 142.00
You Save:

$ -142.00

(100%)
Product Description
Description
The La Mer hoops connect us with vast nature and beckon an intrepid spirit. At the sea we face the enormity of natural forces and are welcomed into the unknown. 
Ebbing and flowing, organically formed as if kissed by gentle sea breeze on a sandy beach, La Mer Hoops are light and classic, drawing a breath of salty daring into your everyday adventures.
As shown by our model, these earrings stack beautifully with the Faro Hoops, adding a glimmering blessing from the sea.


DETAILS
   - Available in bronze, sterling silver or 10k gold
   - Diameter |   1.75" | 4.4 cm
   - Weight | 8 grams (individual)
Choose Your Metal
Bronze | Metal of the Ancients
We love bronze for its ancient origins and history in jewelry and adornment. People have been using bronze for jewelry for thousands of years. It is known to enhance generosity and good spirit, prosperity, compassion and a love for beauty. Bronze is a beautiful sturdy metal, making it great for everyday wear, especially for those of us who live a more rough and wild lifestyle.
Silver | Metal of the Moon
Silver is the Lunar metal - connecting us to the energies of the moon. It is known to enhance the inner wisdom and intuitive knowing of the wearer. For more practical purposes, sterling silver is a great option if you have more sensitive skin and want a higher quality & low maintenance metal, or if you just like the look of silver. 
Gold | Stardust
Gold is literally stardust... forged in the explosions of supernovas or colliding neutron stars. It travelled to earth on meteors and debris millions of years ago and has hidden within our lands ever since. Because of this it is a finite precious metal. 10k or 14k Gold is a great option for a more active lifestyle because it is stronger and scratches and bends less than 18k or 24k gold. Gold is a precious metal that should be cared for to maintain its value and beauty.
Customer Reviews
Write a Review
Ask a Question
I recommend this product
Love everything about these
Love how light the hoops are. Well crafted all around love the pieces I got.
05/10/2022
Achintya M.

United States
I recommend this product
La Mer Hoops
These are fabulous hoops lovely for both everyday and social occasions !